Cap & Gown Size Exchanges
We want you to stand tall on your big day! If your gown doesn't seem to fit well, let us help you get a better size.
Step 1: Does Your Gown Fit Correctly?
Graduation Gowns aren't intended to have a "tailored fit". Your gown should billow and provide plenty of room for movement, but not be so long that you're "swimming" in it. Here's how that should look: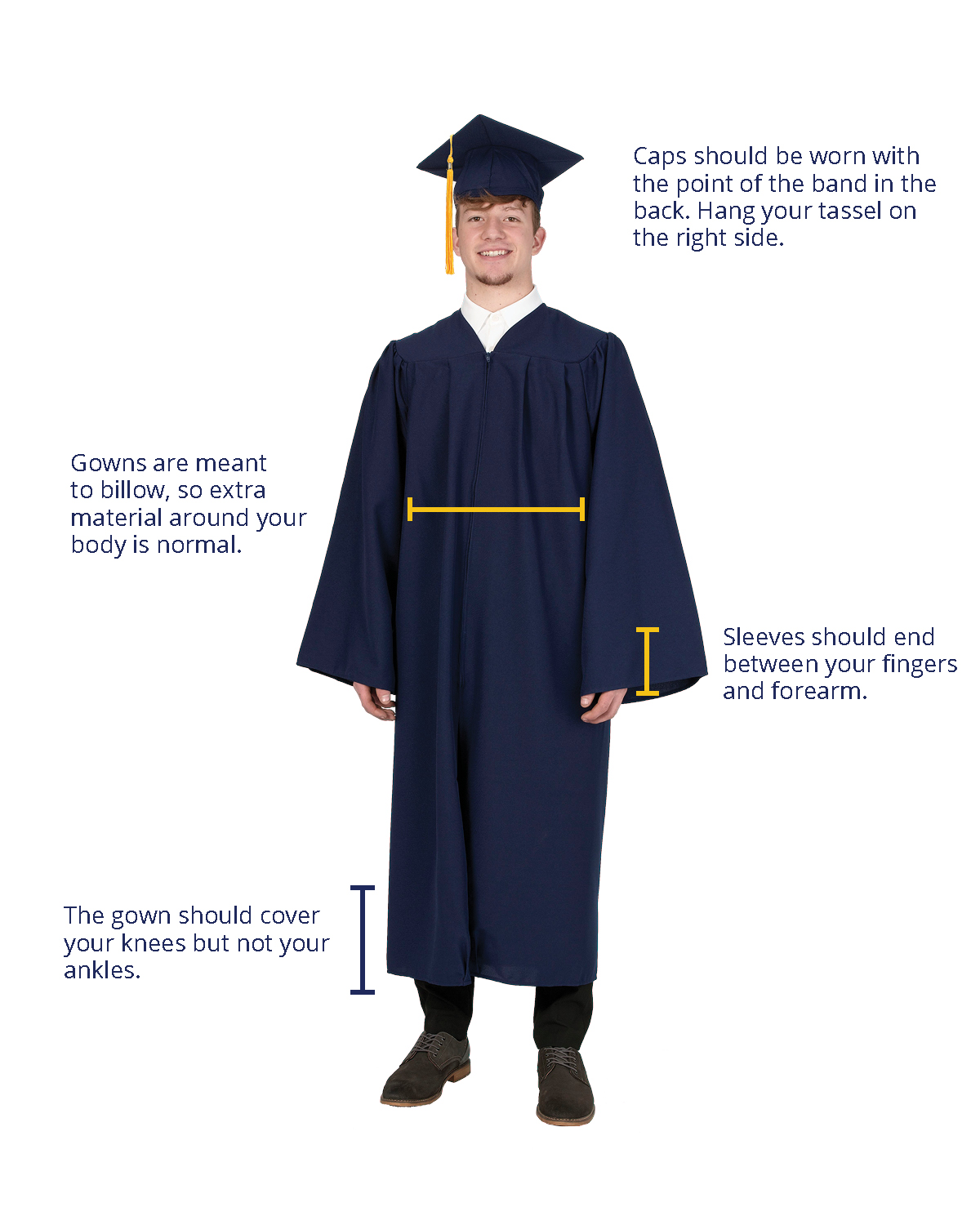 Step 2: Choose a Size That Will be a Better Fit.
Length problems can usually be solved by going up or down within our normal sizes. If the gown seems too tight in the shoulders, chest or hips, you'll want to move to a "Plus Size" option.
Need help choosing the best size? We are standing by to assist! Give us a call at (877) 466-2563.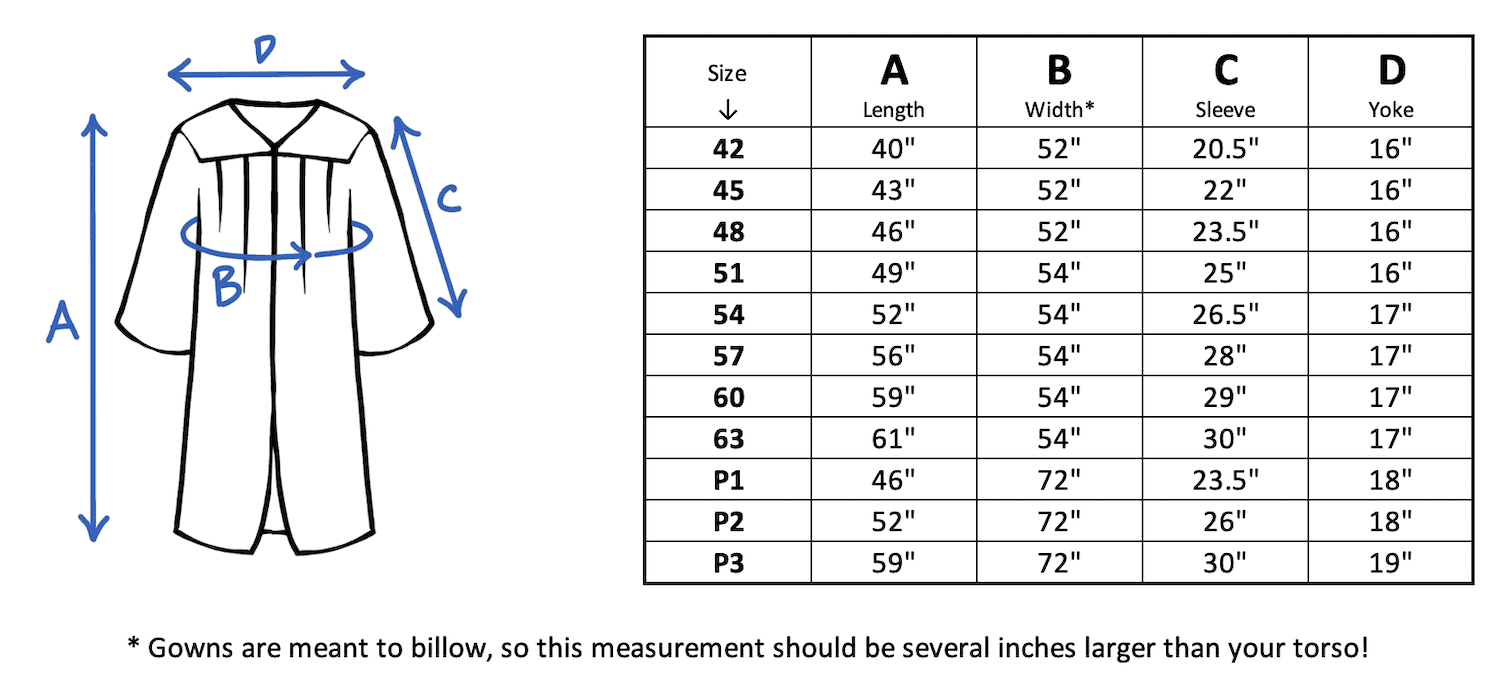 Step 3: How Quickly do You Need Your New Gown?
If You're in a Hurry:
---
If you need the new gown in less than 4 weeks, place a new order for the correct size ASAP. Select a shipping method that will ensure delivery in time for your graduation. You may then return your original gown for a refund. Print and fill out This Form with your return.
If You've Got Some Time:
---
If your graduation is in 4 weeks or more — 1. Print and fill out This Form. 2. Return your Gown per instructions on the form. 3. When we receive the return, we'll immediately process and ship your new gown!